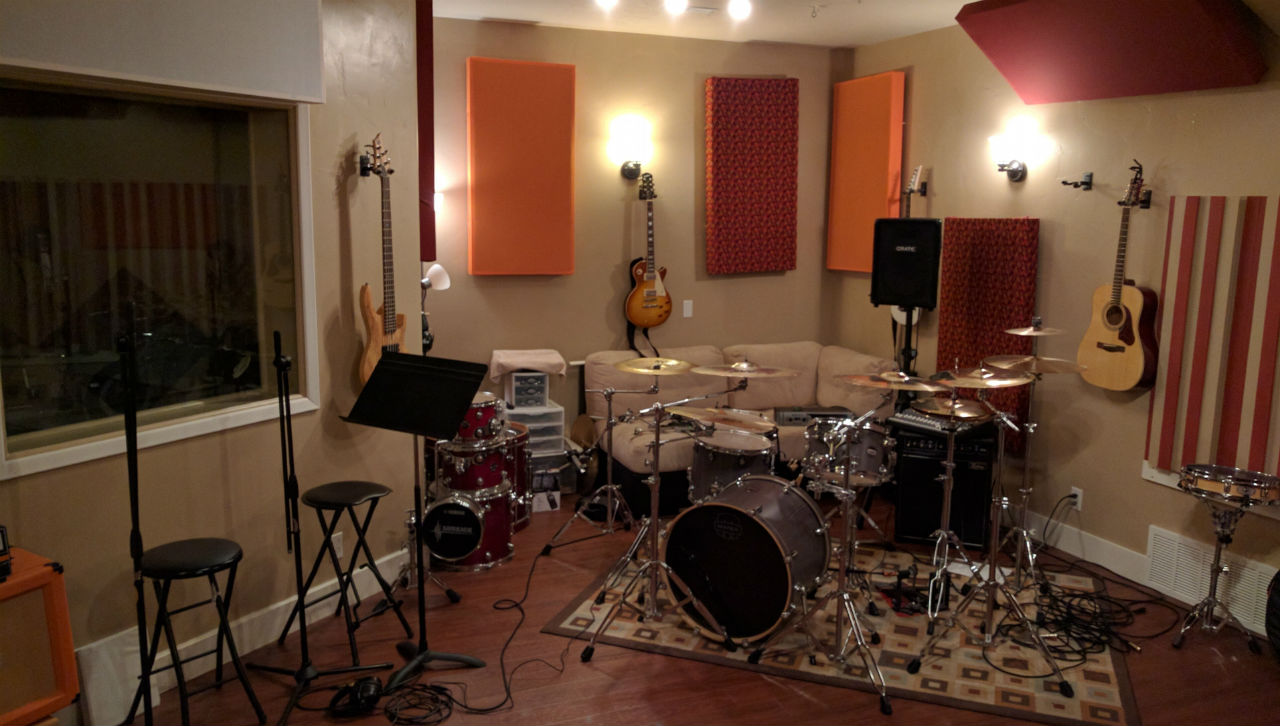 Lately, I've been helping a lot of clients who have come to the studio prepared and ready to create great music. They have practiced their craft, done their homework, and are ready to hit the ground running.
Working with these clients is a dream. This makes the studio session go smoothly, efficiently, and the musical masterpiece created gives everyone a generous round of smiles. High-fives out the door with a product that can sell, and me as an engineer, am proud to add my name to the list of contributors.
So, does this mean that if you've never been to a studio before, and are perhaps nervous about coming in, that you shouldn't come in before those nerves are put to bed and consider yourself nothing but a pillar of confidence? Heavens, no! If that were the case, I'd be out of business.
I consider the experience of coming into the studio, especially for people who are new to the process, just as important as the product itself. If the studio experience is a negative one, then I haven't done my job right.
Studio work should be highly creative, fun, synergistic, and an experience that makes you smile. It also happens to be a whole lot of work. Creating musical masterpieces is not easy, but the work put in should yield a product that exceeds your expectations.
Sadly, there are musicians who are on the other side of the coin. These people come in under prepared, under practiced, and expecting the engineer to wave some sort of magic wand to create their personal musical masterpiece. Granted, a skilled engineer can do some fairly amazing work to polish what is there, but the process is arduous, tedious, inefficient and time-consuming. These sessions usually aren't fun, don't live up to expectations, and can be expensive.
Thankfully, the lion-share of the clients of Art City Sound come in with great material and are ready to rock.
So, what can an engineer do to sweeten your sound? Actually, thanks to technology, a good engineer will be able to take your skill and talent as a musican, and, without destroying the performance, enhance the tone, the tightness of pitch and rhythm, and add as much polish (or as little) as your music calls for.
Another value-added quality of Art City Sound is its built-in drummer. Jason is an accomplished studio percussionist, and for the same studio hourly rate, he has the ability to add live acoustic drums to your music. Many musicians bring in a guitar, voice, and song, and leave with a fully produced masterpiece. Adding drums and bass, orchestration and electronic elements are just a few musical amenities available at the studio.
So come in to Art City Sound! Let's meet and chat about your project and see how we can create your musical masterpiece together.
If you're interested in what others are saying about the studio, give this a click.